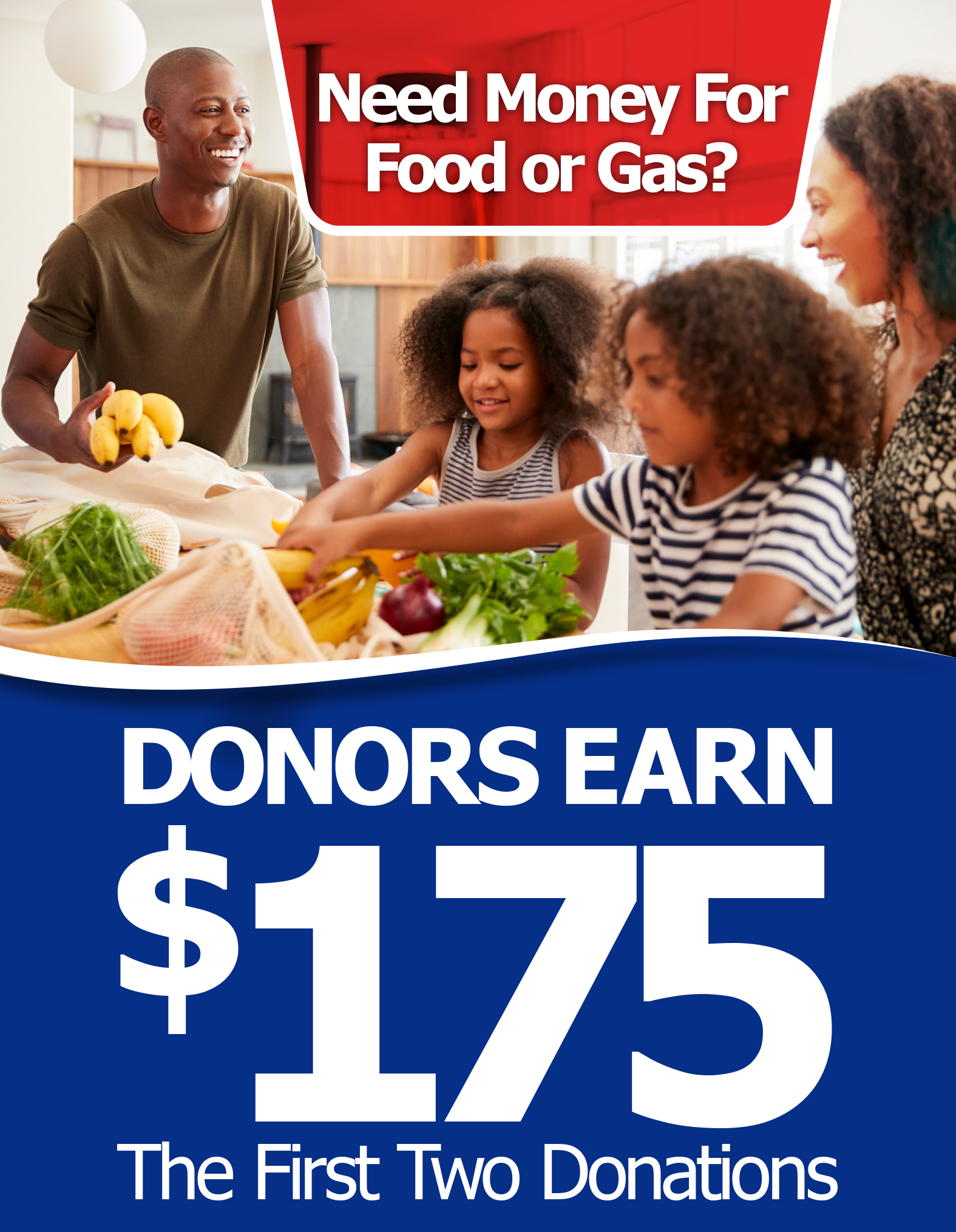 Location and Hours
6917 Fairfield Ave 71106
| Weekday | Open | Closed |
| --- | --- | --- |
| Monday | 9am | 5pm |
| Tuesday | 9am | 5pm |
| Wednesday | 8am | 4pm |
| Thursday | 9am | 5pm |
| Friday | 8am | 4pm |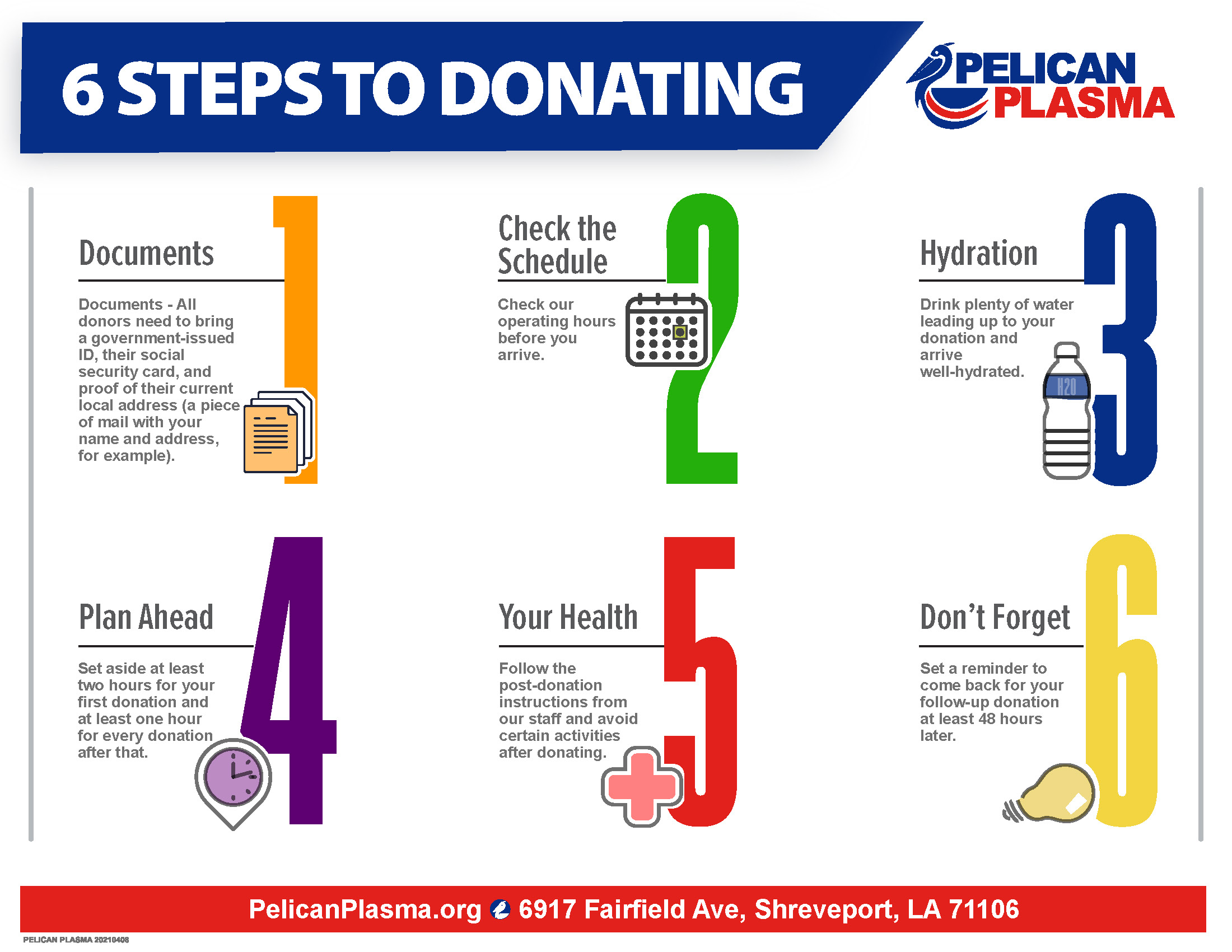 What is plasma, and what is it used for?
Plasma is the mostly liquid portion of your blood. It helps transport nutrients, enzymes, waste, and other matter throughout your body. Donated plasma can be used to create specialized treatments and other therapies. Because plasma is mostly water, a person's body can quickly replace lost plasma.
Does it hurt?
Physically, the process of donating plasma isn't difficult, and it doesn't hurt. From a young age, many of us are conditioned to fear needles. The needles and equipment we use are very similar to what you may have experienced at your doctor's office. If you survived your most recent physical, chances are, you'll do just fine donating plasma.
How much do I get paid?
Earn up to $650 a month!!*
*First time Pelican Plasma donors (Applicants) can earn up to $650.00 a month. Current or past Pelican Plasma donors (Qualified) can earn up to $525.00 a month. Please consult the Pelican Plasma Donor Pay Scale for more details. 
The money is uploaded to a reloadable debit card and is available for use within minutes of donation. You can donate plasma twice a week. 
What do I need to bring?
Donors need a government-issued ID, a social security card, and a piece of mail showing their current local address. Many donors bring their phone, tablet, or a book to help make the donation process more comfortable.
What if I donate plasma somewhere else?
If you currently donate with another plasma center, Pelican Plasma welcomes you to our brand new facility for a wonderful donation experience. You can only donate plasma twice a week. Donors who try to donate more often by visiting different centers may be permanently banned. Pelican Plasma verifies a donor's eligibility before each donation.
Do you have a problem with ink?
Tattoos are one of the many things that make our donors unique. Donors who have received a tattoo recently can donate plasma as soon as their tattoo has healed (normally after a few days). If you didn't go to a licensed tattoo parlor, you might have to wait three months to donate.
How can I make an appointment?
Pelican Plasma operates on walk-ins only. Check our operating hours and visit us when it is convenient for you.